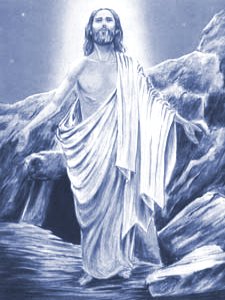 DON'T OPEN THE DOOR
There is someone trying to enter your life; someone I donít want you to ever spend time with. They have been trying to gain access to you for a while now, and they are just about to wear you down. Donít let them in. Do not open that door; if you do, you may not be able to recover from their visit. Who am I talking about? I am talking about old man failure.

Heís been lurking around now, and he sees that you have been feeling sorry for yourself. He is just waiting for the moment that you will open the door, so he can convince you that you are right. He wants to spend time with you. He wants to take control and remind you of your mistake, and that there is nothing you can do about it. If you open the door and let him in, he will bring along his friends disappointment and self-pity. And if you let them in, they will only cause you to sink deeper into the muck and mire of defeat. Do not open that door.

The only way to keep them out is to seal your door with the blood of Christ. Yes, plead the blood over your life and all that pertains to you. Then in the name of Jesus, plead the blood against these evil spirits so that no matter how hard they want to come in; the blood of Jesus will send them away. Stop allowing your mind to entertain thoughts of defeat and failure. You made mistakes; you stumbled and fell; all have sinned and come short of the glory of God. The real failure will be in not getting back up and overcoming what you have endured. Do not let old man failure to ruin your life. Donít you know who you are? You are more than a conqueror through Christ Jesus, and no weapon formed against you shall prosper.

Now, get up from your place of mourning and seal the door. Donít open the door, just trust Me. Trust Me, and release this unwanted guest into My hands. Receive My peace, and trust that I will take care of all that pertains to you. Have faith that I will work things out. Spend time this day with those who care about, My mercy and grace. They should always be welcomed at your house, and they will remind you that I have forgiven you, and itís time to move on.


Isa. 54:17 No weapon that is formed against thee shall prosper; and every tongue that shall rise against thee in judgment thou shalt condemn. This is the heritage of the servants of the LORD, and their righteousness is of me, saith the LORD.

Psa. 85:2 Thou hast forgiven the iniquity of thy people, thou hast covered all their sin. Selah.

Rom. 3:23 For all have sinned, and come short of the glory of God;

Rom 8:37 Nay, in all these things we are more than conquerors through him that loved us.

Rev. 12:11 And they overcame him by the blood of the Lamb, and by the word of their testimony; and they loved not their lives unto the death.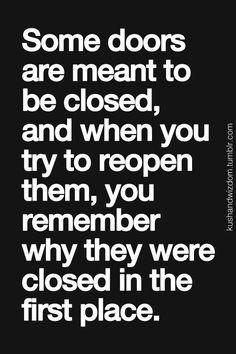 IF YOU HAVE BEEN BLESSED BY THIS WORD,
SUBSCRIBE TO RECEIVE THEM DAILY
*************************************************************************************************************************

and visit my other websites:
Inspirational Writing of Shearon Hurst

REFRESHING TIMES FOR WOMEN


This page designed by Anita Design ÔŅĹ 2003